What you need to know about VESA standards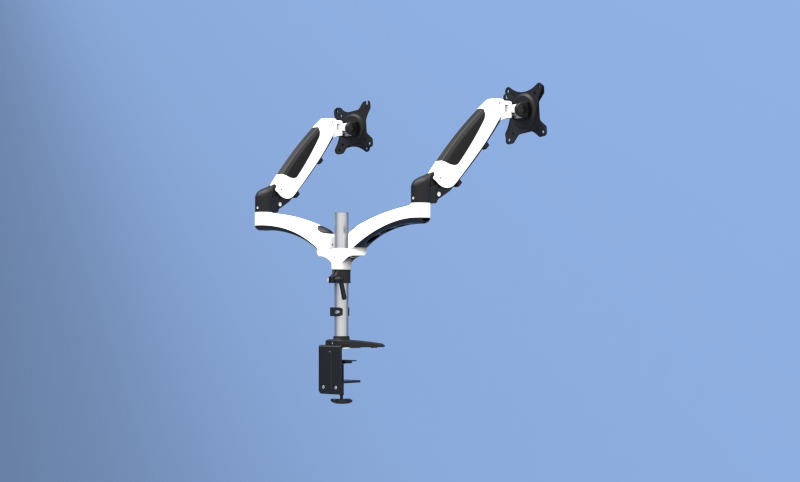 VESA Monitor Mount Standards Determine:
The hole pattern at the back of of the monitor
The size of the screws necessary to attach the mount to the monitor
The weight capacity that the mount will support
Your monitor should be VESA-compliant if you want to mount it on a stand or wall. VESA compliance means that your monitor has the standard hole pattern on the back for mounting purposes and ease of attachment. The hole pattern is measured horizontally and vertically between the mounting holes. For example, the most common mounting hole pattern for monitors less than 30 pounds is either 100 x 100 mm or 75 x 75 mm (VESA 75 x 75). Mid-size displays (up to 50 pounds) have a 200 x 100 mm mounting hole pattern, and large displays (screens larger than 32") have varied hole patterns that are spaced in 200mm increments, such as 600 x 400 mm.
Check if your monitor is VESA compliant
To determine if your monitor is VESA compliant, you can check the back of your monitor to see if the hole pattern is visible. If it is not visible, you may need to take off the stand. Otherwise, you can do a quick internet search or contact the manufacturer to see if your product is VESA compliant.
If your monitor is not VESA compliant
There are some monitors that are not VESA compatible and will require the purchase of a special VESA adapter. It is important to check your monitor before purchasing a monitor arm product to see if you will need an adapter. If an adapter is not available, then your display cannot be attached to VESA-compliant mounts.